Sinclair patterns has a free cardigan pattern called Harper that is very nice. I decided to make it in the classic length, size 4P with pockets (of course!) using a glen plaid polyester spandex double knit. I started out very keen on matching my plaids, until I discovered, after much fiddling, that the plaids on the bands and pockets were not going to line up due to the evil plaid having no horizontal repeat plus the fact that you have to stretch the band. I don't understand why the plaid has no horizontal repeat and it was completely non-obvious to me until I spent a lot of time desperately trying to figure out where the repeat was.
Once I threw in the towel on the plaid matching, I still had to figure out how to turn under the pocket edges and attach the patch pockets to the front of the cardigan. Again, much fiddling ensued as I tried to pin the pockets in place, but it was difficult to get the thick double knit aligned and pinned properly. Then I remembered that I had bought a package of Wonder Tape after having read that it was nothing short of the seventh wonder of the world. I dug out the Wonder Tape and then wondered how to use it for a while as I couldn't get the tape unstuck from its backing. More fiddling, and I got it and applied the tape to hold the pockets in place. It was indeed wonderful and my non-matched plaid pockets actually look pretty good.
I'm pretty pleased with the jacket and I wear it a lot. It is more comfortable than a blazer but more polished than a sweater, and I can dress it up or wear it with jeans. (OK, usually I wear it with jeans.) Here it is with jeans and my black Bondi t-shirt.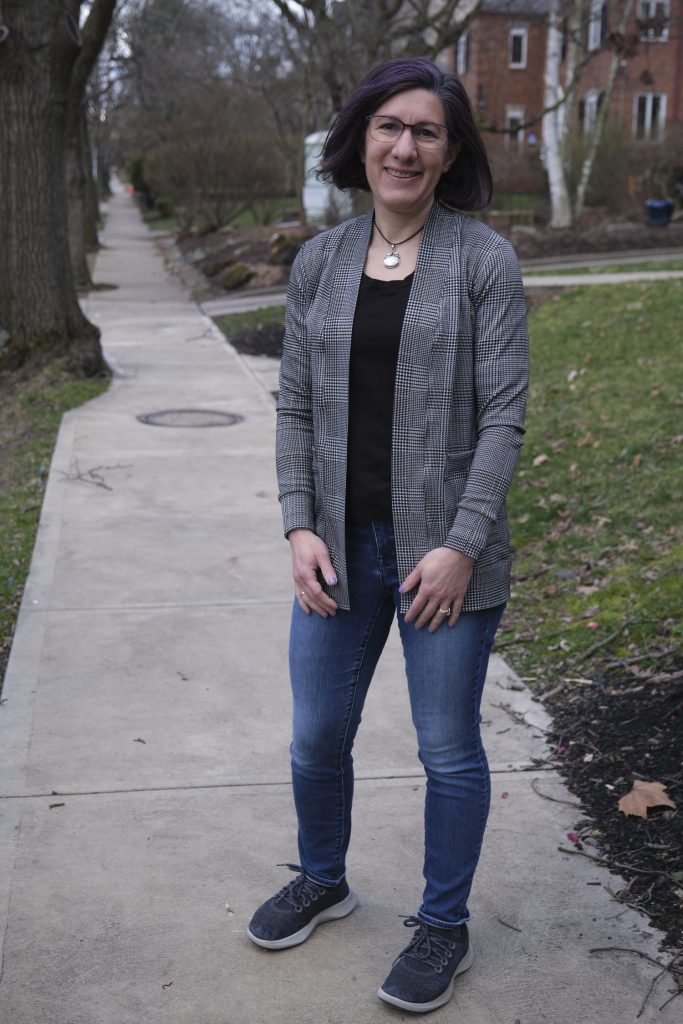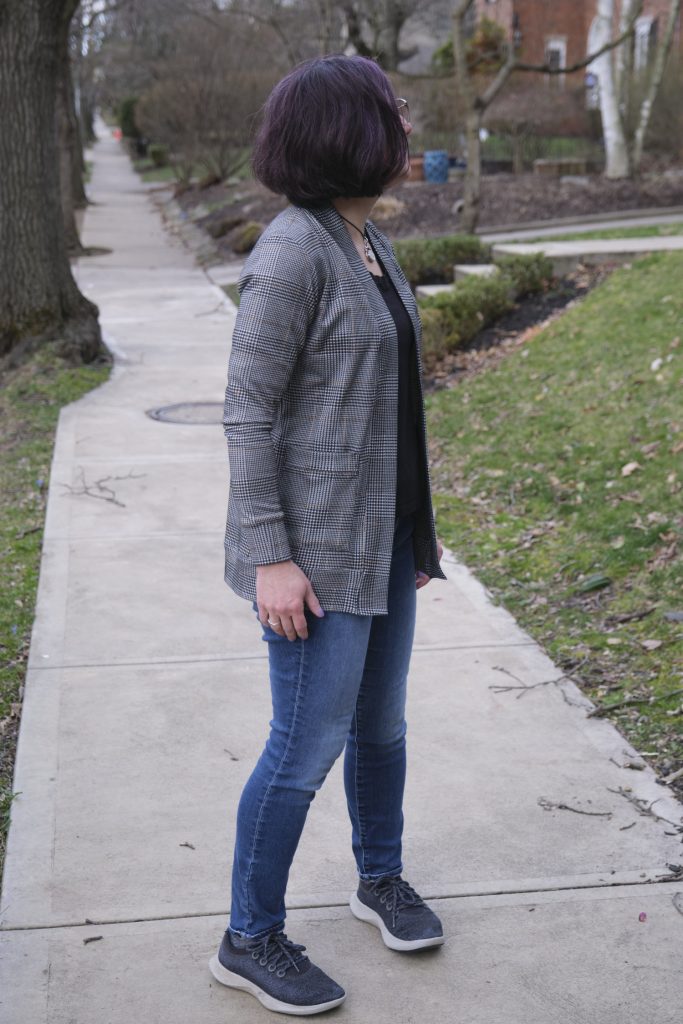 I plan to try it in other lengths and fabrics. I may try it without the cuffs and bottom band, and may try a narrower front/neck band.