I have a solo exhibit of six quilts hanging at the Pittsburgh Children's Museum, on the yellow wall opposite the "Garage" room. These quilts include:  Lying on the Floor of the Pittsburgh Children's Museum Looking At the Ceiling, De-identification
,  Self Portrait, Interleave #1: Venetian Lines, Interleave #3: Waveforms, Interleave #4: Sine of Spring. (Yes, I finished Interleave #4 last week, just in time to send it over to the museum.) The exhibit should be up for about a month, but I don't have an exact end date yet. I love the Children's Museum and am really excited to have an exhibit there.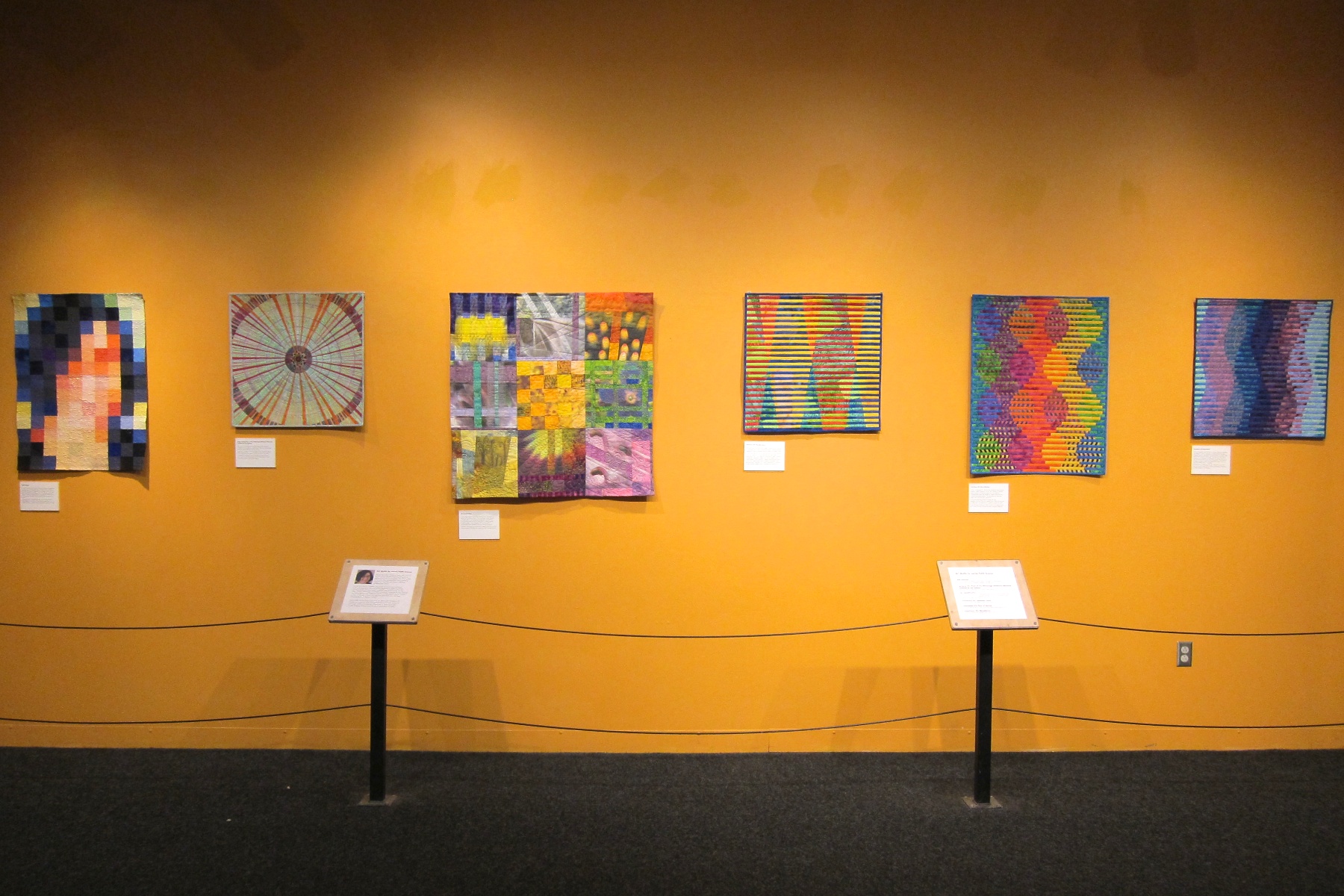 I was speaking at an event in downtown Pittsburgh today so I decided to skip lunch and take a walk across the river to the Children's Museum to see my quilt exhibit. It was a lovely day for a walk — beautiful weather and blue skies. It was fun to see my quilts on the wall of the museum.