My past attempts at knitting a sweater ended badly. Some day I may try again, but for now I'm just really happy to buy fabric that has been knitted on a knitting machine and sew it together into a sweater. Today I will show you two sweaters I sewed, both from Sinclair patterns.
I sewed my first sweater last spring using the Sinclair Loop drop shoulder knit top pattern. I used a lightweight black and white polyester sweater knit from Cali Fabrics with 2-way 100% stretch. I sewed it with the basic sleeves, medium scoop neck, and long-line high-low split hem. The pattern has lots of options for sleeves, and even a kangaroo pocket, but I stuck with the basics. The best feature is the split hem, which looks complicated, but is very cleverly designed so all you have to do is cut out the right shape, sew it together, turn it around, and a lovely tailored split hem with a beautifully mitered corner just pops right out.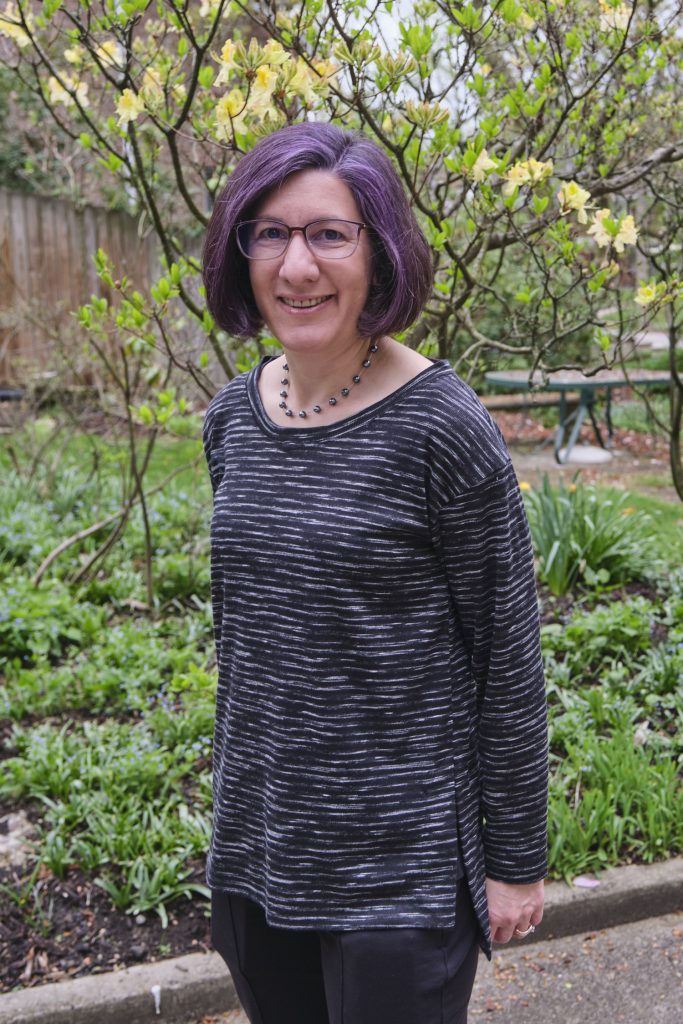 This week I sewed a warmer V-neck sweater using the Sinclair Soho dolman relaxed style top, tunic and mini dress pattern. While the Loop and Soho are both fairly relaxed and have sleeve seams that aren't right at the shoulder, the Soho drops the seam all the way to just above the elbow and has a wide curve through the arm pit. The bodice also has a little bit of shaping. The loop is a boxier fit. For the Soho, I used a very soft and fluffy marled hunter green brushed rib sweater knit from Surge Fabrics made from polyester, rayon, and spandex. It has a 75% horizontal stretch and minimal vertical stretch.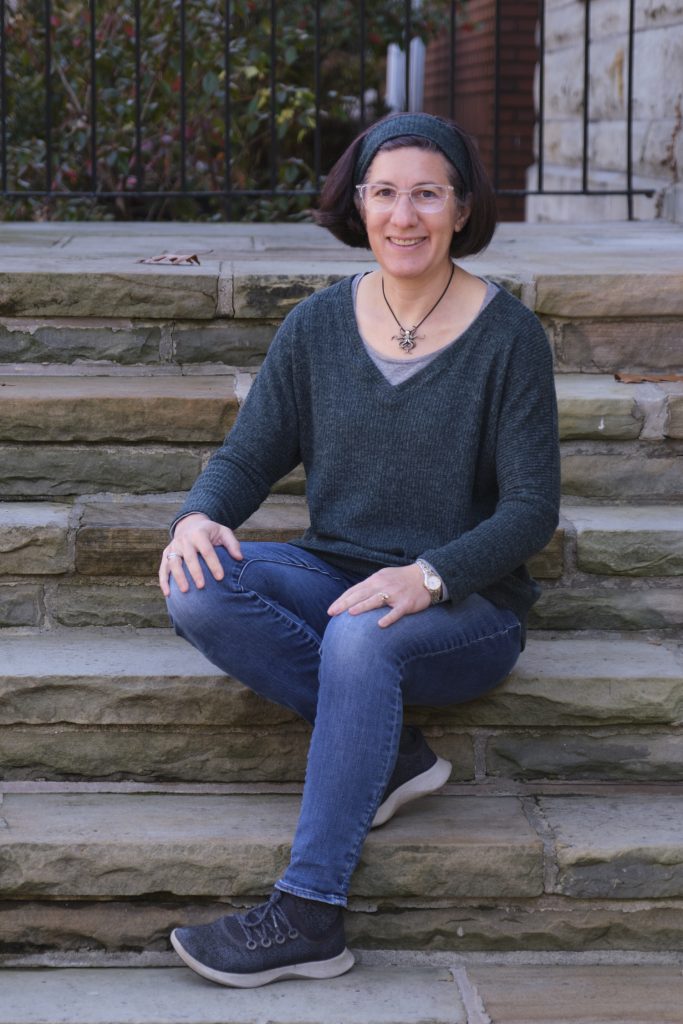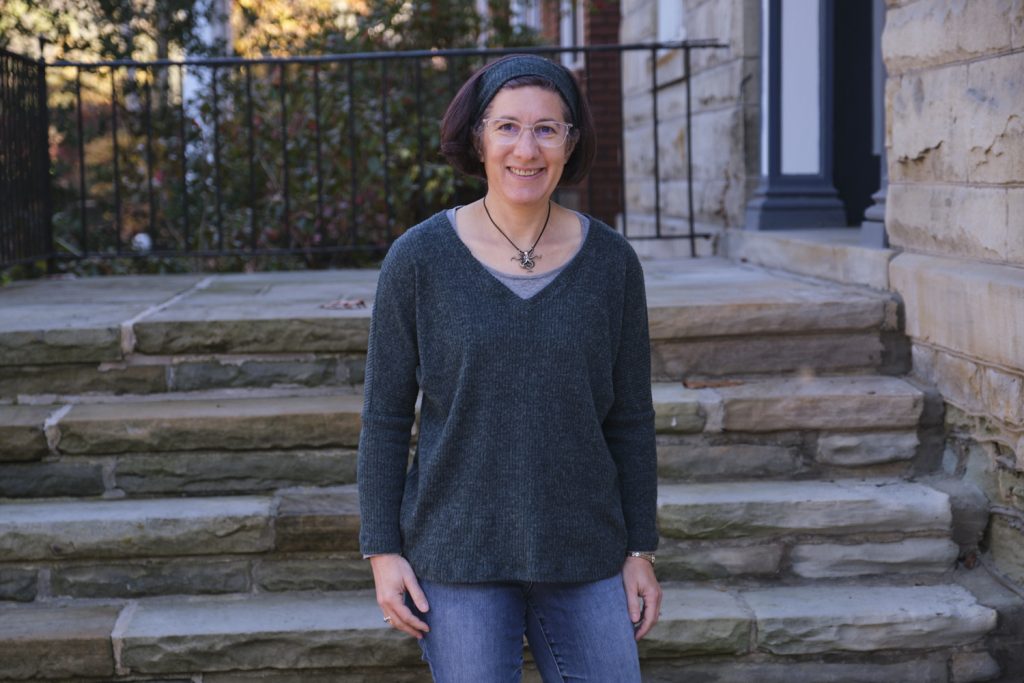 The pattern can be made color blocked, with diagonal stripes, with pockets, with or without a back V-neck, with or without a bottom band, and at various sleeve and hem lengths. I made the most basic version in the regular top length without any pockets, color blocking, bands, or back V, and I cut the front and back on the fold rather than with a center seam. I considered having the ribs run diagonally (check out some fun diagonal stripe looks on the Sinclair website), but was concerned about how it might hang with a lot of horizontal but not vertical stretch, so I took the easy-peasy approach. The ribs run vertically on the bodice and also on the bottom part of the sleeves. I cut out the bottom band but decided not to use it, so I made it into a matching headband.
This pattern sewed up very quickly on my serger (in a couple of hours). The only bit of trickiness was the V-neck. I had never attempted a V-neck before. The pattern has great instructions, although it took me some time to get my head around them. Now that I did it once, it will be even easier next time around. The fact that I was dealing with a very stretchy fluffy knit made the V-neck a bit more challenging, as the instructions call for making a very sharp point at the center of the V, which was hard to do with this fabric, but I got it done. I can see grafting this V-neck onto other patterns too, for example to make a V-neck Loop. It is a fairly low V on me so I might raise it a smidge or shave half an inch off the center seam/fold line.
I did have to shorten the sleeves by about 2.5 inches before I hemmed it. Looking at photos from others who made the long-sleeved version, it looks to me like most of them have sleeves that are a couple of inches too long. That might be the intended slouchy style, but I prefer sleeves that don't go past my wrists.
The sweater if very soft and comfortable. The fabric feels very light but it is actually quite warm and cozy!
I look forward to trying other variations of the patterns in different sweater knits, and maybe even trying some color blocking or making a longer length for a tunic or sweater dress.