I haven't had time to quilt in way too long, but I have been enjoying the photos of other people's interleave quilts, based on my instructions.
First Monica emailed me to tell me she was experimenting with interleave quilts. She made some small ones that were lovely. Then she made a gorgeous interleave bed quilt using tartan fabric as a gift for her daughter, who graduated from CMU in May. She even taught a class on interleave quilts for a local quilt store.
Then Melissa emailed me a pointer to photos of her beautiful quilts including an interleave quilt in blue, black, and purple. Melissa says, "I decided to use stabilizer to draw the lines on. It worked really well and I didn't find it took long at all."
I wish I had more time to make more quilts myself. But the next best thing is looking at other peoples' wonderful quilts! Thanks for sharing!
July 2015 update: Julie from South Australia emailed me, "A huge thankyou for your online tutorial on making an interleave quilt. I found your page today, and produced this small quilt, even finishing the binding!"
August 2015 update: Sandie emailed me: "I recently took a class on interleaves and got hooked experimenting in black and white with a slight touch of color.  It's been interesting." Sadie said she took the class from Mel Beach in a group with the Santa Clara Valley Quilt Association (check out the link above for lots of other quilts from this class).
November 2016 update: Rosemarie Waiand from Houston, Texas emailed me: "I have now made several cushion sets, and am thoroughly enamored with this technique.In fact, my samples were quite the hit at my Houston Modern Quilt Guild meeting this weekend! I am especially fond of the ombre fabrics, as the gradation seems to impart an extra set of colors to the mix."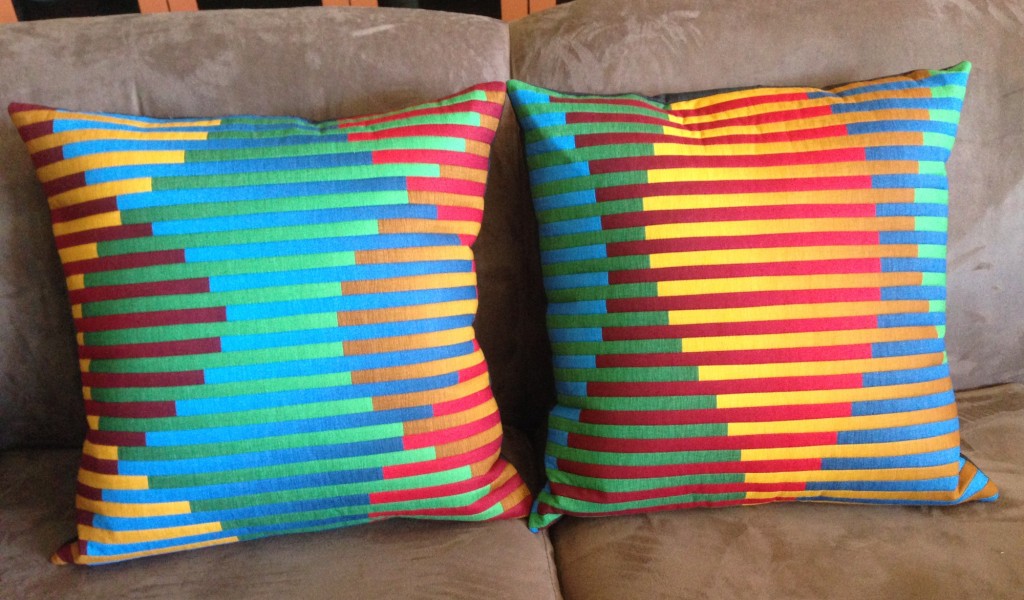 December 2016 update: This was posted in July but I just came across it. Mel Beach, who lives in San Jose, CA, made lots of "Intriguing Interleaves" including this one below.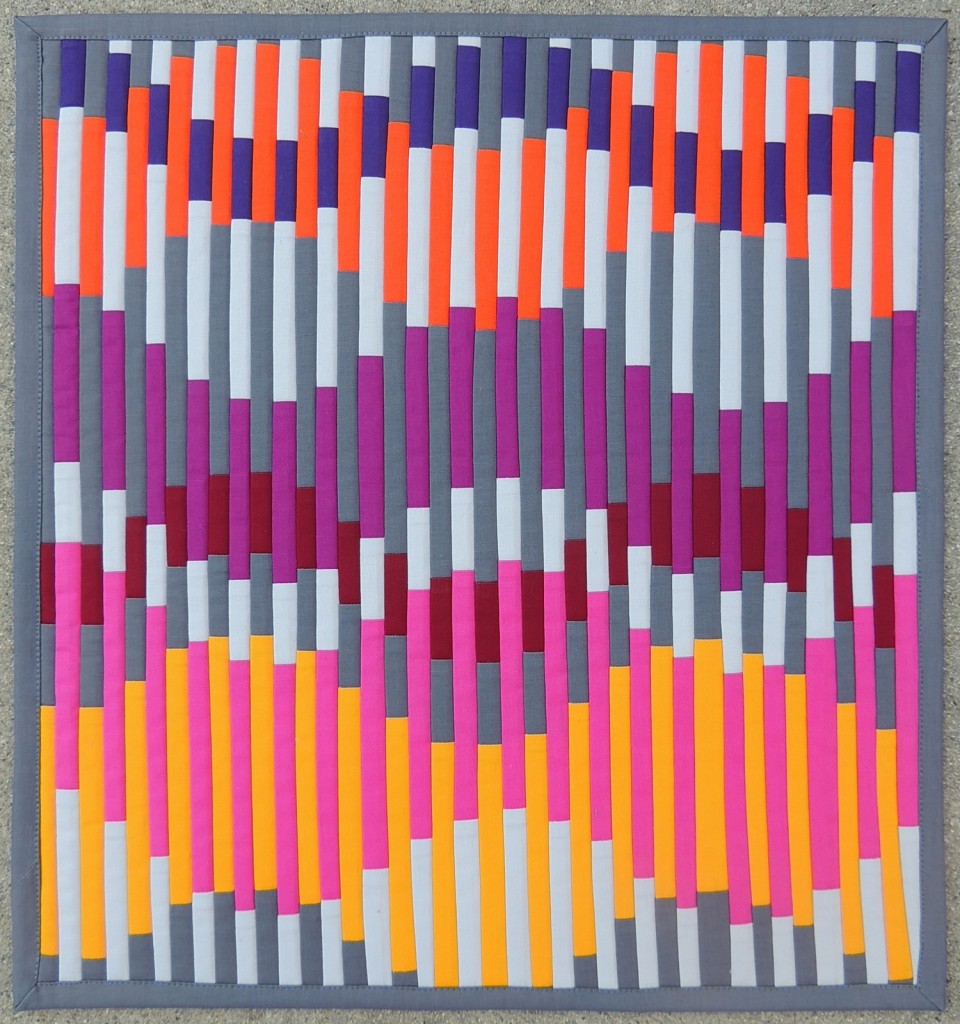 September 2017 update: Just saw this blog post from the Diablo Valley Quilters who made lots of cool interleave quilts for their 2015 show.